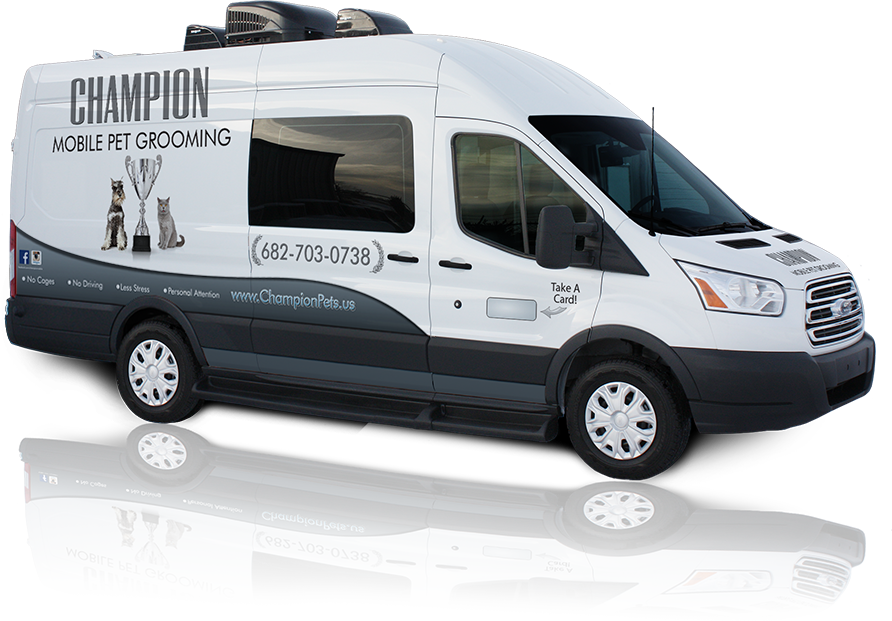 Champion Mobile Pet Grooming operates from a self contained, salon on wheels, customized to provide a complete grooming service for your pet. Warm and snug in the winter, cool and comfortable in the summer, we offer a luxury grooming service at your door, with emphasis on the health, safety, and comfort of your pet. Each appointment begins with a pet care consultation to ensure that the service your pet will receive is what you expect.
Our Service Includes
Bathing with the appropriate shampoo for the individual skin and coat type
Tearless facial shampoo
Ears are cleaned of hair and debris
Pads are clipped, nails are trimmed and smoothed
Sanitary areas are cleaned
Hand drying (no cage drying)
De-shed and removal of excess undercoat
Styling to breed profile or customer specifications
Bow/Bandana and Cologne
Mobile pet grooming is one-on-one personal attention for your pet at your doorstep.  Our pricing is determined by breed, size, type of coat, current grooming schedule, disposition and any special requirements. Pricing is quoted ahead of time.  All services are by appointment only.